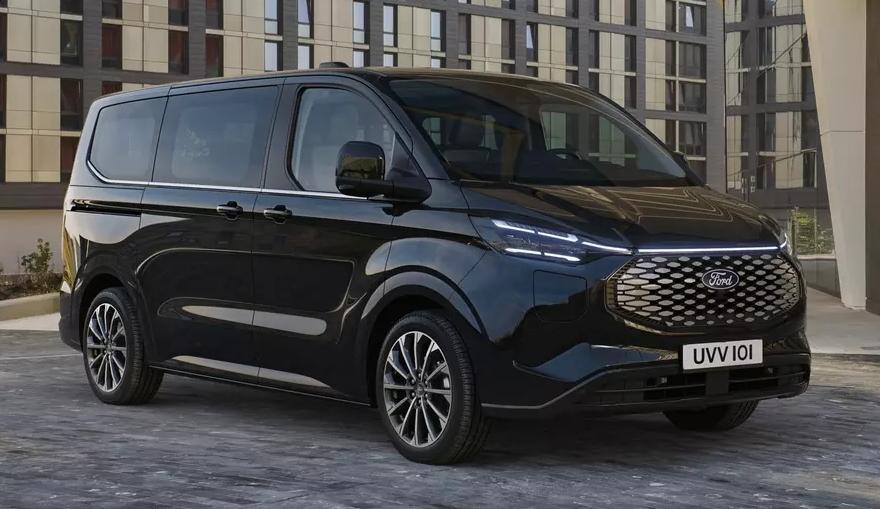 Passenger van gets all-wheel drive and electric version for the first time
Ford introduced the new generation Tourneo Custom passenger van. The model will hit the market next year and will be offered in several wheelbase lengths and with three rows of seats. The range of engines includes a PHEV hybrid unit, EcoBlue diesels in various boost levels and an all-electric system. For the first time, the Tourneo Custom comes with all-wheel drive, an overhead airbag and a wide range of options.
Like the cargo Transit Custom, the passenger Tourneo Custom is built on a new platform with independent rear suspension. The range of engines includes 136, 150 and 170 horsepower EcoBlue diesels, as well as a plug-in hybrid propulsion system. It combines the Atkinson cycle "aspirated" 2.5 with an electric motor and a battery with a capacity of 11.8 kilowatt-hours. Without starting the internal combustion engine, such a van travels 50 kilometers.
For the first time, all-wheel drive appeared on the Tourneo Custom. It can only be ordered for diesel cars (136 or 170 hp) equipped with an eight-band automatic. Junior modifications are offered with a six-speed "mechanics", and only an optional limited slip differential is available to them, which improves traction on slippery roads and light off-road conditions.
The Tourneo Custom will also have an all-electric version similar to the E-Transit Custom.
The 400-volt battery uses pouch cells from the F-150 Lightning. A total of 74 kilowatt-hours are available, which can be replenished through the on-board unit (11 kW) or the DC terminal (125 kW).
The output of the electric motor on the E-Tourneo Custom is 217 horsepower and 415 Nm of torque. Passport range – 370 kilometers. In theory, an electric car is able to replace a diesel van, however, the mass of a towed trailer is lower: 2,000 kilograms versus 2,500 for fuel vehicles.
The model will be offered in two wheelbase lengths and with three rows of seats. In the E-Tourneo Custom, the cabin is designed for eight people, nine people will fit in the hybrid and diesel vans. The second and third row seats can be removed and moved longitudinally, the sliding doors are powered, and the front passenger airbag has moved from the front panel to the ceiling.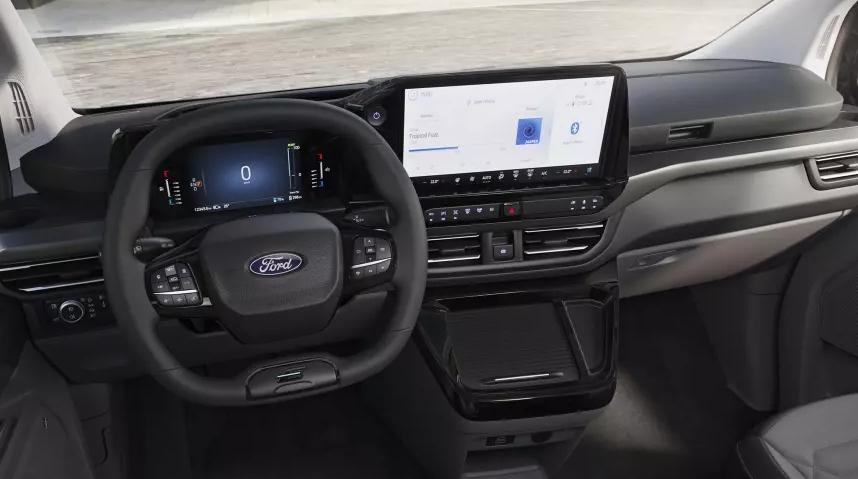 In addition, three-zone climate control, backlighting, a B&O audio system with a subwoofer, and wireless charging are announced. By the time it enters the market, the machines will support digital keys.
For the production of new vans for $ 2 billion, the Ford Otosan plant in Turkey's Kocaeli was converted. By mid-2023, fuel vans will appear on European roads, but the electric E-Tourneo Custom will have to wait until 2024.