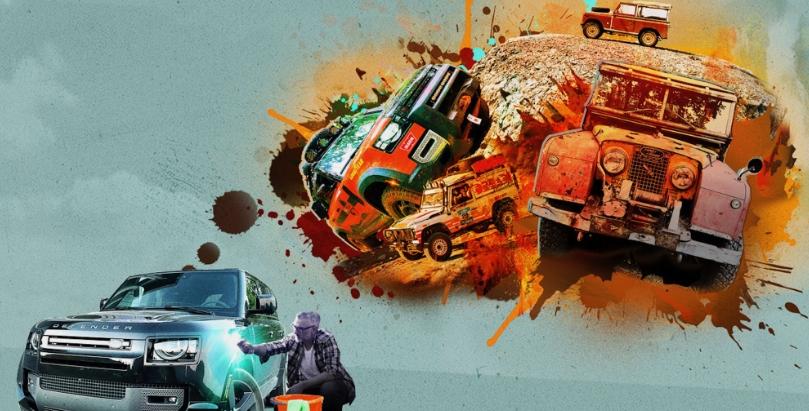 Out of all the rugged off-road vehicles that have gained popularity in recent years – such as the Ford Bronco, Jeep Grand Cherokee, Kia Telluride, Chevy Colorado ZR2, and even the Hyundai Santa Cruz – it's worth pondering how many of these vehicles never actually experience their true off-road potential.
Freelance writer Kristin Shaw found herself pondering this very question. In her insightful study of SUVs, she delves into the allure of these vehicles, capturing the perspectives and opinions of 4×4 owners.
***
In Springfield, Oregon, Land Rover restoration specialist Ike Goss and his partner Jenna Fribley have a collection of a dozen classic Rovers spanning different eras, all situated on a 20-acre property. Goss operates his workshop, Pangolin 4×4, a short distance from there, where additional Land Rovers, two Unimogs, and a Jaguar E-type are housed within the warehouse.
This piece of land remains in its natural state, featuring an unpaved road flanked by a rudimentary trench intended for future utility services. At present, it's an untouched forested area with amenities like a fire pit and overgrown blackberry bushes. Notably, the Land Rovers on this property are far from being mere showpieces. Ike Goss and Jenna Fribley both use them extensively as intended. Fribley, who also competes in the Rebelle Rally off-road event, greets me by the campfire after navigating through rough terrain in her daily driver, a weathered 1966 SIIA 88-inch Station Wagon affectionately known as "Steadfast in Pursuit," a name bestowed by a previous owner.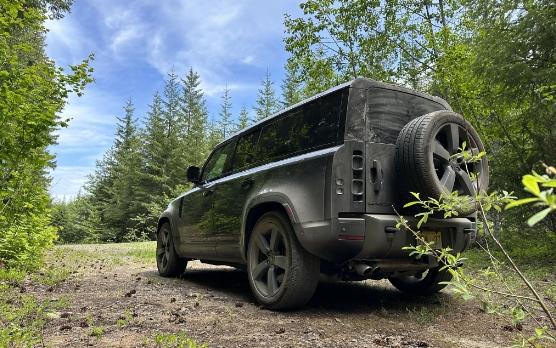 While roasting sausages and later marshmallows beside her vintage vehicle, I begin to ponder the surge in popularity of off-road-capable vehicles in recent years. Models like the Ford Bronco, Jeep Grand Cherokee, Kia Telluride, Chevy Colorado ZR2, and even the Hyundai Santa Cruz have been flying off the shelves. I can't help but wonder how many of these vehicles never truly embrace their intended purpose. It's akin to acquiring a high-performance racing stallion and relegating it to a pasture solely for the sake of admiring its presence.
In my hometown of Austin, it seems like every other vehicle on the road is an SUV, designed to handle at least a bit of off-roading. However, the reality is that hardly anyone here uses their SUVs for anything more adventurous than a trip to Target. The closest encounter with dirt for most of these vehicles might be driving through a small puddle after a rain shower, and even that is promptly washed away. Keeping the SUV dirty is a big no-no in the eyes of the neighbors. It's simply not allowed.
In a bit of rebellion, I took a brand new Land Rover Defender on an adventure into the Gifford Pinchot National Forest in Washington this summer, purposefully getting it covered in dirt. After all, that's precisely what you're supposed to do when you own a Land Rover (or any 4×4, for that matter) – push it to its limits. That's what these vehicles are built for. Why invest in a rugged machine designed to conquer challenging terrains if you're going to treat it like an ordinary Chevy Malibu?
In recent years, there has been a noticeable shift towards more trail adventures, camping trips, and overlanding experiences. However, it's clear that some folks may need a little extra motivation to venture onto off-road paths for the first time. While the vehicle itself is ready, the driver's adventurous spirit might need a little coaxing, at least for now.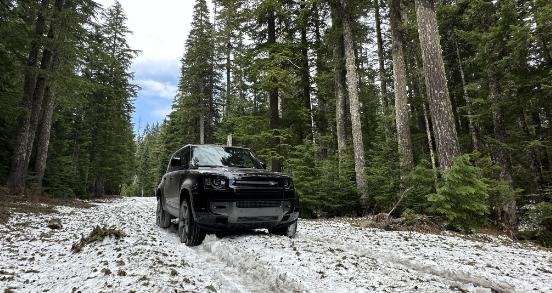 Rediscovering the outdoors from behind the windshield
In 2020, it felt as though the world was shaken by some colossal, ominous force, much like a snow globe vigorously agitated. When the swirling particles finally settled back to the ground, a noticeable change had taken place. People rediscovered the great outdoors. With a sense of wonder, individuals stepped out of their office cubicles and tore their gaze away from their phones, if only for a moment, to realize that our planet was still turning.
And they recollected that there is an abundance of sights to explore. With over 400 national parks, 560 national wildlife refuges, and approximately 250 million acres of public lands across the United States, there is ample space for outdoor adventures. Just in Nevada, the Bureau of Land Management manages an impressive 48 million acres of accessible land for everyone to enjoy.
It was almost like a revolution when Americans seemingly discovered overlanding overnight. They enthusiastically invested their earnings in outfitting their vehicles to align with their passion for off-roading. For instance, Ford took notice of this trend, and when they reintroduced the Bronco in 2020, they offered a catalog with over 200 accessories. Buyers had the choice of adding rooftop tents, compact portable refrigerators, cargo racks, trail armor, and various other accessories to enhance their adventure experience.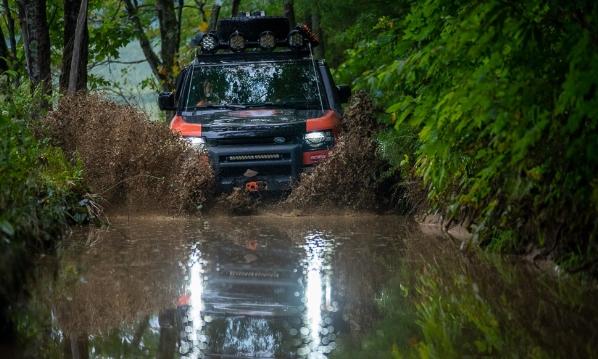 Furthermore, Ford made significant investments in its four-location Off-Roadeo program. This program educates new Bronco owners on utilizing all the vehicle's features, including the various gadgets and G.O.A.T. modes, and encourages them to explore beyond their comfort zones. The company's earnings from merchandise sales alone have been substantial, totaling $2.5 million in the past two years.
Even if you don't own a brand-new Bronco, there are plenty of opportunities to learn about off-roading online. Land Rover, at the higher end, provides vehicle-specific classes for $1,200. For a more budget-friendly option, Kansas Rocks Recreation Park offers off-roading 101 classes for just $65, taught by experienced enthusiasts eager to share their knowledge. Those looking for virtually cost-free options can join online forums or Facebook groups, where they can observe and learn from others until they feel confident enough to team up with like-minded individuals for off-road adventures.
My work has provided me with valuable off-road driving experience through numerous events, including guidance from Jeep Jamboree members and Ford Off-Roadeo staff, who have helped me navigate challenging obstacles. Additionally, participating in the Rebelle Rally, covering 1,500 miles of rocky, sandy, and mountainous terrain across Nevada and California, further refined my off-road skills. The experience of stopping on a dry lake bed to consult my compass and determine the right direction, all without the aid of street signs, was both intriguing and exhilarating.
In 2021, Land Rover extended an invitation to me to take part in its Trek competition, offering a glimpse of the challenging Camel Trophy events from the past. I found myself competing against notable figures such as Olympic skier Lindsey Vonn and high-altitude ski mountaineer Hilaree Nelson. Despite a minor mishap where I accidentally injured my finger while exiting the Defender on a hill to use the hi-lift jack, I thoroughly enjoyed the opportunity to get profoundly sweaty and covered in dirt. It felt like both the Defender and I were fulfilling our intended purposes.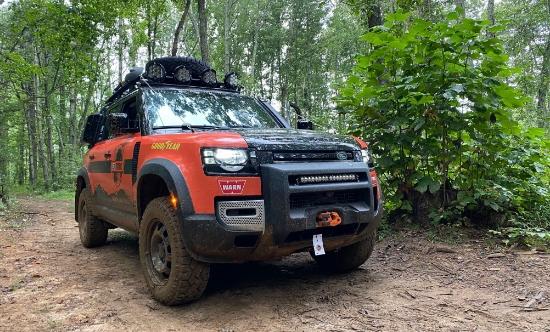 Savoring the slow routes
Cora Jokinen assumed ownership of Torq-Masters nearly a decade ago, taking over from its original founders. Over the years, she has witnessed a surge in casual off-roading activities reflected in the increased demand for automatic locking differentials within the aftermarket automotive industry. Jokinen shared that she has had numerous conversations with individuals who have embraced off-roading and overlanding within the last three years. She mentioned:
"We've had people coming in, saying things like 'I may be uncertain about what lies ahead, but I'm eager to escape the city life and explore the wilderness.'"
Goss and Fribley frequently embark on off-road adventures with Land Rover models that are over 50 years old. To reach their remote destinations, they have adopted the practice of flat-bedding these vintage vehicles, as driving them on highways is far less enjoyable than navigating through national forests. Furthermore, Goss points out that classic Land Rovers lack the modern safety and comfort features found in more recent models. These vintage Land Rovers are a far cry from the plush Defenders, like the one I drove in the Pacific Northwest, equipped with amenities like heated seats, satellite radio, and digital navigation. However, Goss doesn't mind, as he believes that the essence of embarking on a journey with an older car lies in the journey itself.
"Exploring off-road in a classic Land Rover encourages you to pause in locations you might have otherwise missed and engage with individuals you wouldn't have encountered otherwise," Goss explained. "There's a certain allure to the unknown for some people; you might stumble upon something truly remarkable."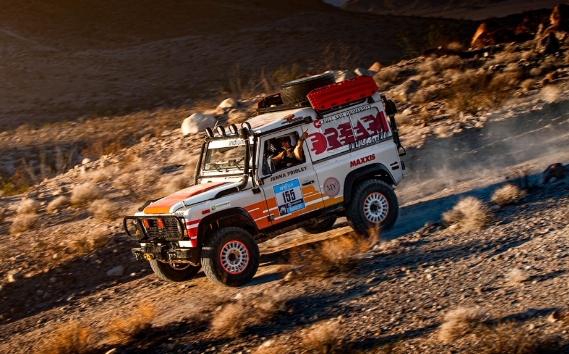 The Land Rover enthusiast mentioned that he has a friend who drives an early-2000s Toyota pickup with a malfunctioning fuel gauge. Occasionally, he runs out of gas, and his wife suggests fixing the gauge. However, Goss's friend insists that he prefers it just the way it is.
"Whenever I run out of gas, it leads to an adventure," he shared with Goss. "I get to meet new people or explore places I've never seen before. It's a unique mindset that you can truly appreciate when you're not rushing."
He might find camaraderie among the antique Model T enthusiasts who enjoy off-roading on their vehicles' original components. While it's likely not the most comfortable ride, it certainly appears to be a blast. It's interesting to mention that Model Ts had their gas tanks beneath the bench seat and didn't include a gas gauge. Owners relied on wooden rulers to gauge their remaining fuel.
During the summer, my family explored fresh paths through Oregon and Washington in the Defender while indulging in fly fishing, discovering enchanting waterfalls, and embarking on hikes to remote mountain lakes where we didn't encounter another person for miles. Just half an hour after departing from the basic campground where we left our SUV, we came across a black bear (and I managed not to faint, much to my relief). Each day, we prepared a picnic and located a rocky spot by the stream, all the while being captivated by the beauty of these previously unexplored locales.
The synergy between machinery and the natural world truly shines on a road devoid of traffic, construction, or stoplights. Don't hesitate, embrace the opportunity to get your SUV covered in dirt. Wear those mud splashes on your vehicle's beltline as a mark of valor. A few brush pinstripes won't do any harm. And if fortune smiles upon you, you may find a moment to pause, take a breath, and recognize what an increasing number of Americans are discovering as a precious gift.