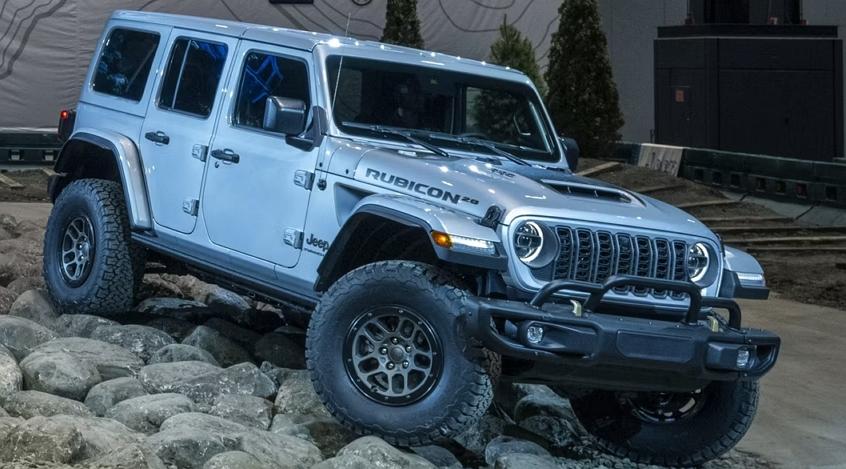 These 10 Off-Road 4×4 Vehicles are the Ultimate Adventure Machines
Getting a unanimous consensus on the best 4×4 vehicles for off-roading is no easy feat. With countless contenders from various automakers, opinions may vary.
It's worth noting that 4×4 and AWD are not the same, although many people use these terms interchangeably. While both systems involve power being sent to all four wheels, there are some key differences. In a 4×4 (or 4WD) vehicle, all wheels receive the same amount of power from the engine simultaneously. In contrast, AWD vehicles distribute power to each wheel based on individual requirements, using torque vectoring to optimize performance and traction.
Although AWD is known for its superior handling, 4×4 vehicles are renowned for their durability and suitability for rugged terrains. Pickup trucks and SUVs often feature 4WD systems, thanks to their high ground clearance, towing capacity, and off-road adaptability. When it comes to navigating the unbeaten path, these are the top choices for the best 4×4 vehicles for off-road adventures.
10. Jeep Wrangler Rubicon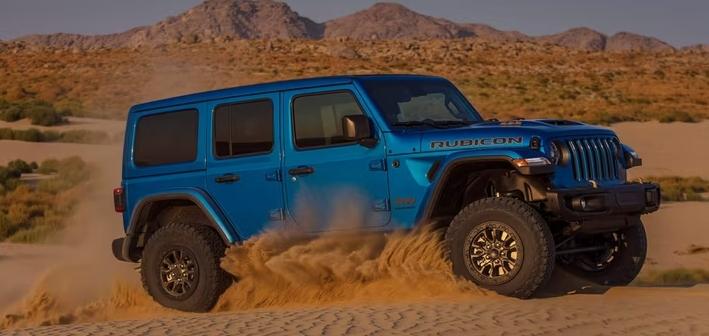 When it comes to off-road adventures, any list of top 4×4 vehicles would be incomplete without mentioning Jeep, and the Jeep Wrangler Rubicon stands out among the rest. With its roots traced back to the legendary Willys MB military Jeeps, the Rubicon trim is considered the ultimate off-road SUV. Equipped with 33-inch wheels, the Jeep Wrangler Rubicon is built to withstand rough terrains and handle plenty of abuse along the way.
The Rubicon is powered by a mighty 470 hp V8 engine, providing ample power to tackle any terrain, assuming you have the right driving skills. Its all-terrain tires, rock rails, Dana 44 axles, and Tru-Lok Electronic locking Differential are just some of the features that make it a formidable off-roader. What sets the Wrangler apart is its unrivaled customizability, allowing you to personalize it to your heart's content, making it truly one-of-a-kind for your off-road adventures.
9. Land Rover Defender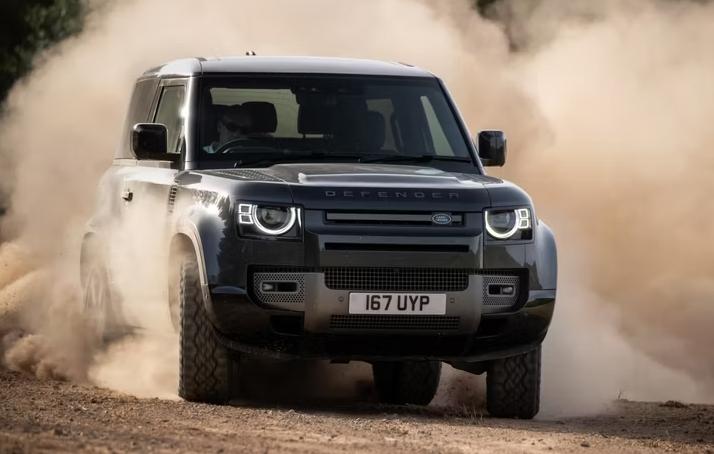 The Land Rover Defender has rightfully earned its reputation as the king of 4x4s, having tackled challenging terrains ranging from muddy fields to murky waters and rocky landscapes. From the freezing Arctic Circle to the scorching Sahara Desert, this iconic vehicle has proven its capability. Despite newer models boasting luxurious features, the Defender has not lost its legendary go-anywhere prowess. With an impressive 11.5 inches of ground clearance, the Defender can confidently wade through up to 35 inches of water. It comes in two- and four-door body styles, and offers nine trim levels to suit different needs and preferences.
The 2023 models of the Land Rover Defender come with a standard turbocharged four-cylinder engine, while more powerful options such as the inline-six and V8 motors are also available for buyers to choose from. The base model with the turbocharged 2.0-liter four-cylinder engine is suitable for on-road activities, but those seeking true off-road adventures may prefer the V8 or six-cylinder options. For maximum performance, the 518 hp supercharged V8 model is the top choice. The Defender also offers other off-roading perks such as a special water-wading mode, height-adjustable air suspension, and locking differentials, making it a capable and versatile vehicle for off-road enthusiasts.
8. Toyota Land Cruiser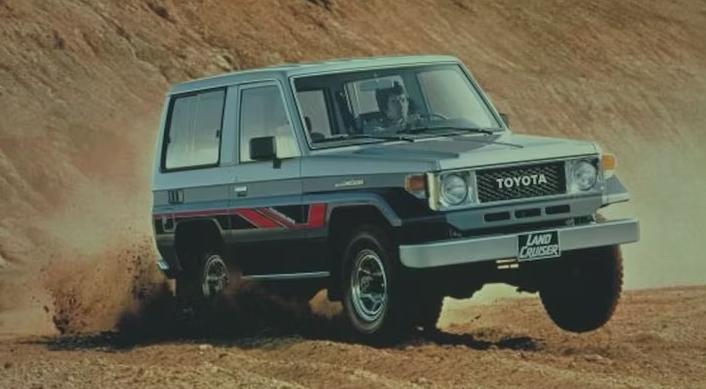 Since its initial release in 1941, the Land Cruiser has established itself as a legendary and dependable SUV with a reputation for off-road prowess. As Toyota's longest-running model, the Land Cruiser has sold over 10 million units worldwide as of 2019, attesting to its global popularity and reliability. However, in 2021, Toyota made the decision to retire the Land Cruiser nameplate. For its final model year, the SUV was equipped with a powerful 5.7-liter V8 engine mated to an eight-speed automatic transmission, capable of producing 381 hp and 401 lb-ft of torque.
The Land Cruiser has always been known for its exceptional off-road capabilities, and even with the added luxury features in more recent models, it has not lost its off-road prowess. With impressive ground clearance, advanced off-road technology, and a long-standing reputation for reliability, the Land Cruiser remains a top choice for off-roading adventures. Whether navigating through challenging terrains or tackling rough trails, the Land Cruiser continues to shine as a reliable and capable 4×4 vehicle for off-road enthusiasts.
7. Toyota 4Runner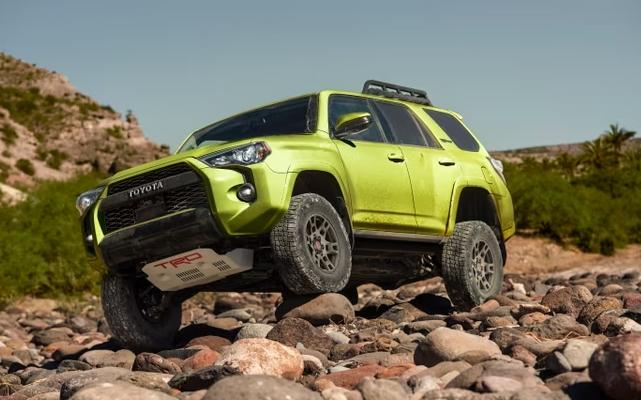 Since its inception in 1984 as a modest pickup truck with a fiberglass top, the Toyota 4Runner has come a long way. Over the years, it has evolved into a more luxurious and capable vehicle that can compete with the best in the industry. With a reputation for reliability and off-road prowess, the 4Runner has become a sought-after choice for adventurous drivers who seek both comfort and capability in their off-road adventures.
The 4Runner is equipped with a capable 4.0-liter V6 engine that delivers 270 horsepower and 278 lb-ft of torque at 4400 rpm. While it may not have the same power as the Ford Bronco or Jeep Wrangler, the 4Runner makes up for it with its TRD Off Road and TRD Pro trims. These trims boast features such as an electronically locking rear differential, Crawl Control, and multiple drive modes, making them ideal for off-road adventures. If you're in search of an excellent 4Runner for off-roading, the third-generation models produced between 1996 and 2002 are highly recommended.
6. Ford Bronco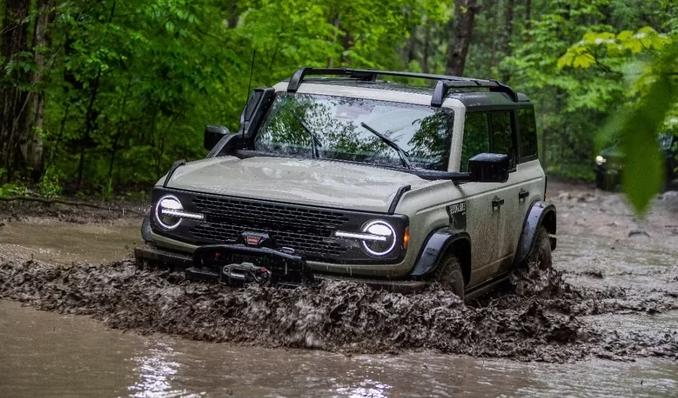 Introduced in 1966, the first generation of Ford Broncos enjoyed a twelve-year production run and remains highly sought after today. Despite stiff competition during its time, the Bronco distinguished itself with its innovative features, such as a full-time 4WD system, robust off-road suspension, and a detachable fiberglass top. These early Broncos have become coveted classics among off-road enthusiasts for their trailblazing capabilities and unique design.
Ford made a grand return with the 2021 Bronco, now equipped with standard four-wheel drive and top-of-the-line off-road capabilities. The 2023 Bronco is designed to outperform its competitors, particularly the Jeep Wrangler, and it certainly lives up to the challenge. With a turbocharged 2.3-liter inline-four engine producing 300 hp, a twin-turbo 2.7-liter V6 generating 330 hp, and the mighty Bronco Raptor boasting 418 hp, there's no shortage of power under the hood. The Bronco also comes with electronic-locking front and rear wheels, 35-inch mud-terrain tires, and a 3500-lb towing capacity, making it well-equipped to conquer even the most treacherous trails.
5. Land Rover Discovery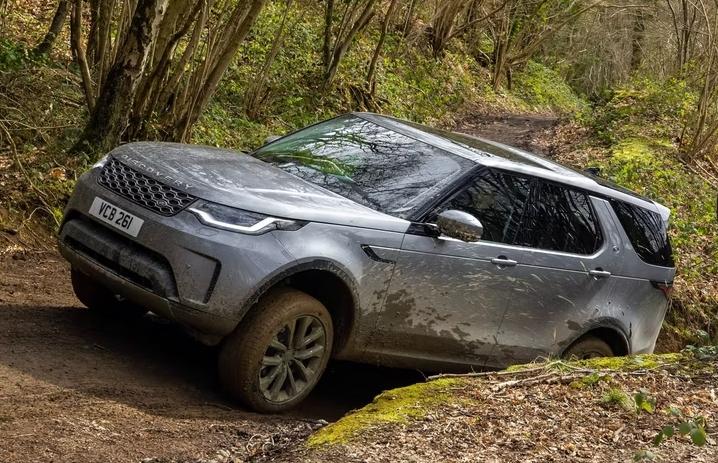 The Land Rover Discovery has a long-standing reputation as a capable off-roader, making it an ideal companion for thrilling mudslinging adventures. With a history spanning 34 years, the Discovery has consistently maintained its impressive off-roading capabilities, allowing it to effortlessly navigate terrains that would challenge other vehicles.
The 2023 Land Rover Discovery is a luxurious SUV that comes with the added benefit of impressive off-roading capabilities. Perfect for family adventures, it offers ample seating and luggage space. With a generous ground clearance of 11.1 inches, the Discovery can easily conquer steep inclines and large boulders. The 2023 Discovery offers two engine options: a 2.0-liter four-cylinder with 296 horsepower, and a 3.0-liter inline-six with 355 horsepower, providing plenty of power for any off-road excursion.
4. Hummer H1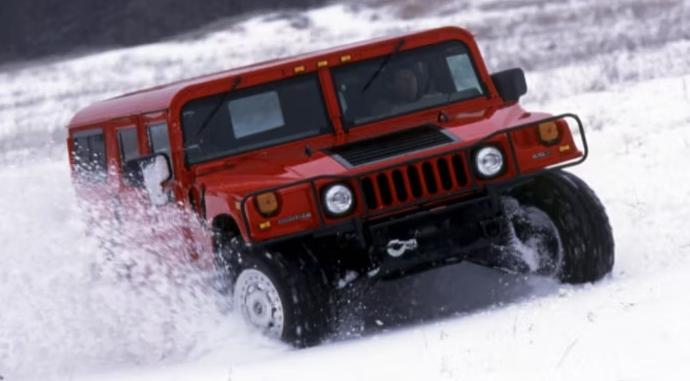 Originally designed for military use, the iconic Hummer H1 is a beast of a vehicle that was never meant for the street. With its massive size, wide stance, and intentionally slow speed, the H1 was built by AM General with military-grade ruggedness in mind. However, due to popular demand, the manufacturer eventually made the H1 available for civilian buyers, turning this badass truck into a legend on both the battlefield and the streets.
AM General's engineers spared no expense when equipping the Hummer H1 with top-of-the-line off-roading features. With its four-wheel independent suspension and massive 37-inch tires, the H1 boasted an impressive 16 inches of ground clearance, surpassing any other production 4WD vehicle of its time. The central tire inflation system, which could be controlled from inside the cab, allowed drivers to adjust air pressure for optimal performance on various terrains, including deep sand, rocks, and snow. With a weight of four tons, the H1 was more than capable of tackling challenging off-road conditions. Additionally, AM General offered a range of diesel and gasoline engines with peak power reaching up to 500 hp and 250 lb-ft of torque, providing ample power for any adventure.
3. Ford Ranger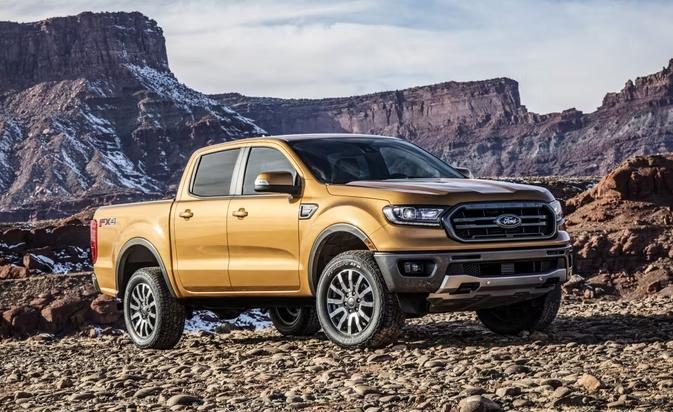 While the original Ford Ranger may have been lackluster and struggled to compete with top-tier pickups and 4x4s, Ford hit the jackpot with the introduction of the T6 model in 2012. This imposing truck not only came with an attractive price tag, but it also quickly gained popularity and became a hit among truck enthusiasts.
The current Ford Ranger offers a plethora of power options, cab configurations, and specifications to suit almost any task. For the adventure-seekers, the Tremor Off-Road Package provides all the necessary tools to conquer challenging terrains. The current model is powered by a 2.3-liter four-cylinder engine paired with a 10-speed automatic transmission, producing a robust 270 hp and 310 lb-ft of torque. Ford has also equipped the Ranger with a Terrain Management System, allowing drivers to adjust responsiveness and gearing for different terrains, adding to its off-road capabilities.
2. 1979-2018 Mercedes-Benz G-Wagen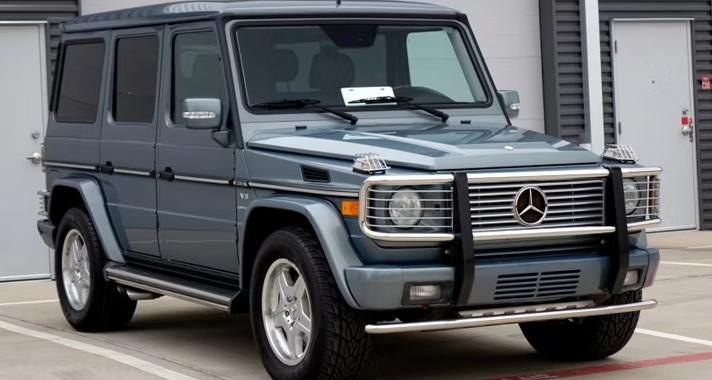 Originally designed as a rugged "Gelandewagen" for the German military, the first version of the G-Wagen didn't make its official debut in the US until the 2000s. When it finally arrived in 2001, the G-Wagen received updates such as a chrome grille, new alloy wheels, and a more refined cabin. Despite its luxurious appearance, the G-Wagen remains a formidable off-road powerhouse. By 2018, Mercedes offered the G-Wagen in four trims: G550, G550 4×4², G63, and G65. The base models were powered by a 4.0-liter V8 engine, delivering 416 hp, while the popular G63 variant boasted an impressive 563 hp output.
The G65, featuring a formidable V12 engine, was the most powerful model in the G-Class lineup, boasting an impressive 621 hp and 738 lb-ft of torque. While earlier G-Class models may have lacked refinement on the road, they excelled in off-road capabilities. However, Mercedes took the G-Class to new heights with the introduction of the G550 4×4 Squared. This beast of an SUV rode on massive 37-inch tires and was able to tackle 18-inch obstacles with ease, raising the bar for off-road performance.
1. Jeep Gladiator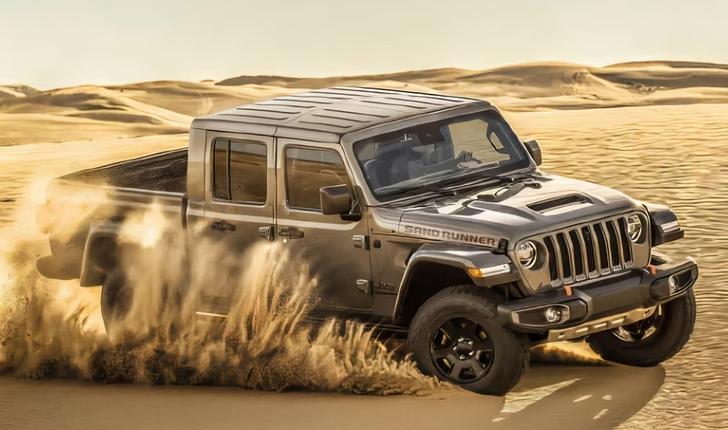 The Jeep Gladiator was conceived to fulfill the dual role of a capable daily driver and a rugged off-road vehicle. The initial version of the Gladiator was introduced as a pickup truck by Jeep from 1982 to 1988, utilizing the Wagoneer architecture. However, due to declining sales figures, Jeep eventually discontinued the model.
Jeep brought back the Gladiator nameplate in 2019, building upon the frame of the iconic Wrangler. The new generation of Gladiator boasts ample ground clearance, impressive approach angles, and Jeep's renowned 4×4 system for exceptional off-road capabilities. Powered by a 3.6-liter V6 engine, the Gladiator produces 285 horsepower and 260 lb-ft of torque, mated to a six-speed manual or eight-speed automatic transmission. With nine available trims, the 2023 Jeep Gladiator offers versatility with removable doors and tops, and a maximum towing capacity of 1,000 pounds.