WARAN is a vehicle created by Huta Stalowa Wola, and its production will be carried out by the Autosana factory in Sanok. It is intended for missile forces and artillery as a command vehicle.
It is a vehicle mounted on a Tatra chassis, similar to the previously described Autosan 4×4, on which the Ottokar Brzoza tank destroyer will be created. Although the chassis is based on a Czech construction, the body and armor were created by engineers from the Polish Armaments Group.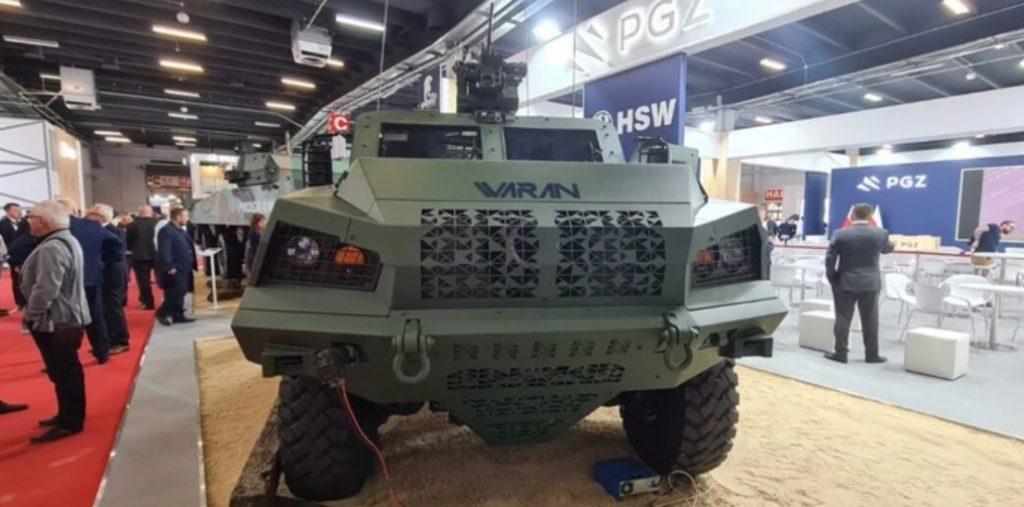 Mine resistant
The vehicle is equipped with a remotely controlled weapon module with an A3 UKM 2000C machine gun caliber 7.62 mm, the OBRA-3 vehicle self-protection system with radiation detectors, laser beams and smoke grenade launchers. There are also external and internal means of communication, an observation head with a day/night camera, a thermal imaging camera and a reconnaissance drone. On the roof, there is a place for, for example, an observation system or a shooting position.
Its armor meets the standard of ballistic protection according to the STANAG 4569 standard at level 2. WARAN protects the crew against 7.62 mm anti-tank missiles and will survive the explosion of an anti-personnel mine. WARANA equipment may also include protection against weapons of mass destruction. The permissible total weight of the vehicle is 18 tons and it can take up to 5 tons of cargo.
The vehicle can take a total of eight people on board, including six soldiers with equipment. It also has air conditioning and auxiliary heating, so it is able to operate in very unfavorable weather conditions. RunFlat tires are mounted on the wheels, there is of course a central pumping system, and the cabin and engine compartment have an automatic fire protection system.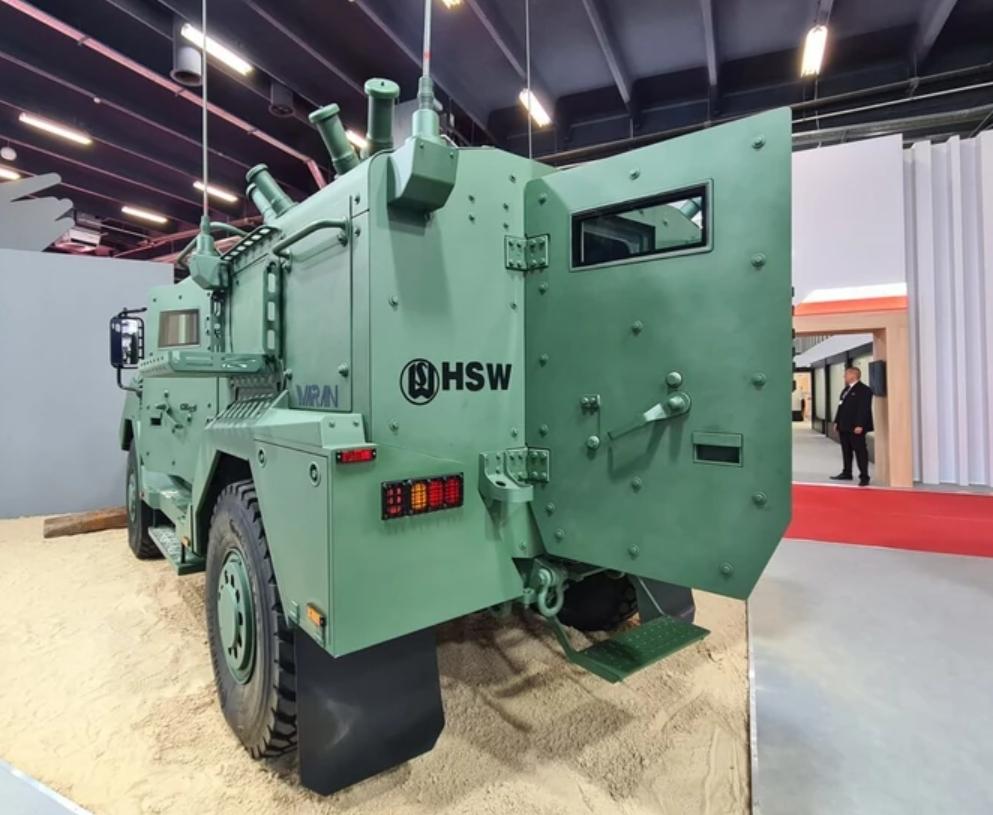 A V8 diesel under the hood
Under the bonnet, there is a V8 diesel engine with a capacity of 12.7 liters and 400 hp. The motor is connected to an Allison automatic gearbox. WARAN can accelerate up to 110 km/h and overcome a wall half a meter high or a ditch 0.9 m wide. The range on one fuel tank is 650 km.
The structure of the vehicle is modular, so the vehicle can be not only 4×4, but also 6×6 or even 8×8. Interestingly, the most important element of the structure is a steel pipe, inside which there is a drive shaft and gears. This solution is intended to prevent damage to the drive system components in the field.
The vehicle could be used as a light tank destroyer, but it could also be used by special forces, border patrol vehicles, or to identify chemical and radioactive contamination. WARAN could replace outdated command vehicles still based on UAZs.